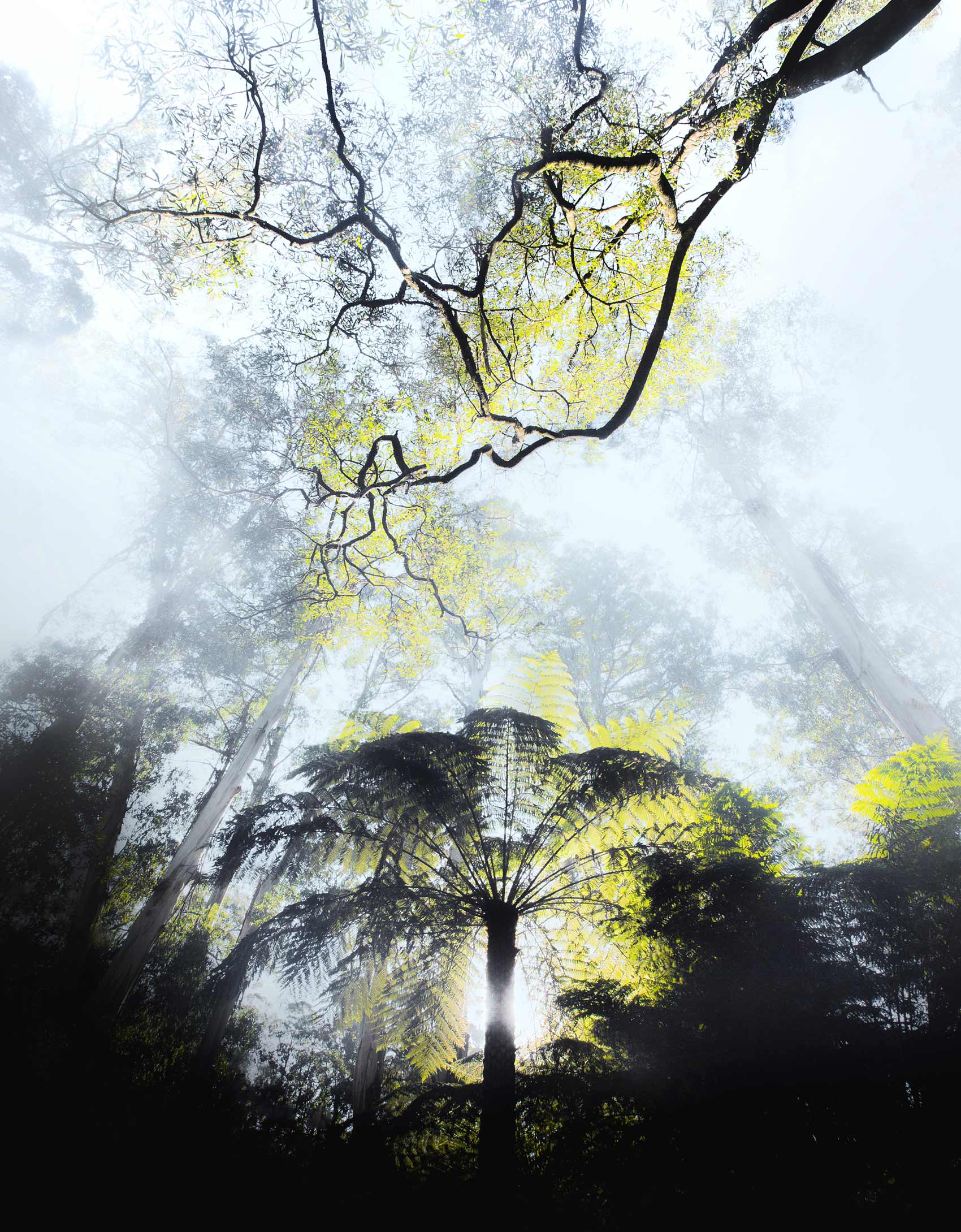 Ilari Tuupanen's forest is all about light, sky and trees melting together. A magical connection within nature.
Ilari Tuupanen captures in this picture the special connection between trees and the outer world. Bathed in light, heading up to a sky, these trees look like kings in the glory of their coronation.
The Finnish photographer was in Australia and here are his words about this work:
"My year started with a trip to Dandenong Ranges National Park, which is about an hour trip away from Melbourne's busy downtown via train. The further away I got from the centre, the more visible Australia became while looking out of the train window. I have always loved to walk and wonder around nature, especially in forests, to which this national park was a perfect fit. The deeper you go into the forest, the more magnificent the atmosphere becomes. There is also this suitable thrill, since you really do not know what is behind the next tree, like Swamp Wallaby for example. The wallaby and I had a good five second staring contest, which could have had the wild west's one on one music playing in the background. And yeah, I didn't get the picture of it…"
Instead, Ilari took this one:
"The day in the forest went by quickly and the sun started to reach the horizon again. It was getting darker and the light filtered through the tree branches.
Indeed, the sun is not an outer element anymore: as if shining from within, leaves themselves become sun. Similarly, the sky is no longer separated from the crowns, that appear to blur up in the air and melt there. The palm trunk itself seems to let the light pass through and become light. Ilari's picture makes us experiment the deep connection residing in natural elements and the very harmony we can witness in the middle of a forest. "The way you feel so small surrounded by big trees is just amazing, Ilari states. Darkness finally came and it was the time for the return trip. And in my mind I already had the question 'when can I return'".
As Carl Sagan states, "down deep, at the molecular heart of life, the trees and we are essentially identical". Rooted in the earth, heading up to the sky, showered by wind, light and flying birds.
Location: Dandenong Ranges National Park, Australia. 2017