When:
2016-11-17 @ 10:30 – 12:30
2016-11-17T10:30:00+00:00
2016-11-17T12:30:00+00:00
Where:
Soul Centric
Greater Kailash II
Greater Kailash, New Delhi, Delhi
India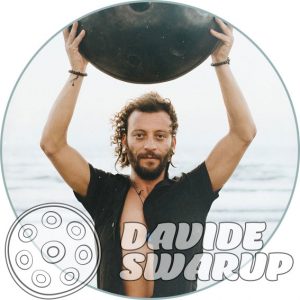 This session is a meditation guided by the very inspired hang player Davide Swarup. He conducts people to release tension and reconnect with a higher sense of Being, through deep listening. The hangpan has healing properties and vibrations which help the mind to let go and the body to relax. Listening is also a strong experience of opening oneself, of putting behind the mental process and eventually of recovering inner peace.
As Davide says, dynamic meditation is « not just a "musical" experience, but also an opportunity to learn something more about ourselves ».
The immediate benefit of this session is to reconnect oneself with the present. The sound in silence meditation is a chance to dive into the world of the magic sounds of the Hang, to explore one's inner being, to spend some time with oneself in the time being only. The magical sound of hang brings about peace and tranquillity into the body as well as the mind.
Meet Davide Swarup