'Family tree' is a newly created work by Siddharth Kerkar, being shown in Loulé, Algarve, Portugal for an art event backed up by Algarve Artists Network. The exhibition named 'Take a moment' celebrated on 21 June 2017 ten years since Algarve Artists Network's inception. For this special occasion, they were invited by Swiss artist Silvia Cavelti to exhibit in her Olive Grove at Sitio dos Quartos close to Amancil.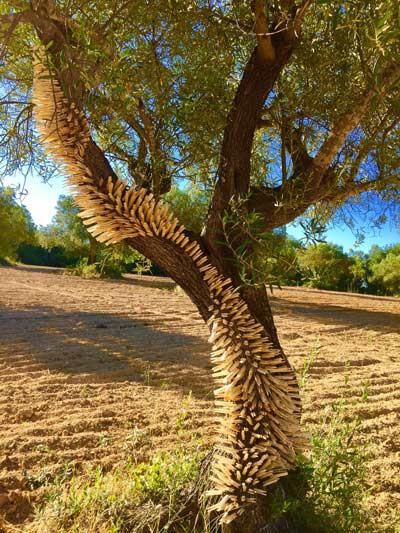 21 artists from various countries were participating to bring new and vibrant life to ancient olive trees with works of art. Silvia Calveti's desire was to give the opportunity, through this exhibition, to "think about real life and all the beauty just waiting to be discovered".
In his work, Siddharth used over 500 wooden clips. The idea of the work is the clips clustering onto the tree in search of its ancestry. As the artist states:
"De-forestation is a major problem facing the planet. I have been very conscious of the problem and intend to use the medium of art to communicate the message of saving trees. I bought over 500 wooden pegs and stuck them to a tree in a pattern. It is perhaps the wooden pegs finding their family ancestry. The family tree or home coming perhaps!"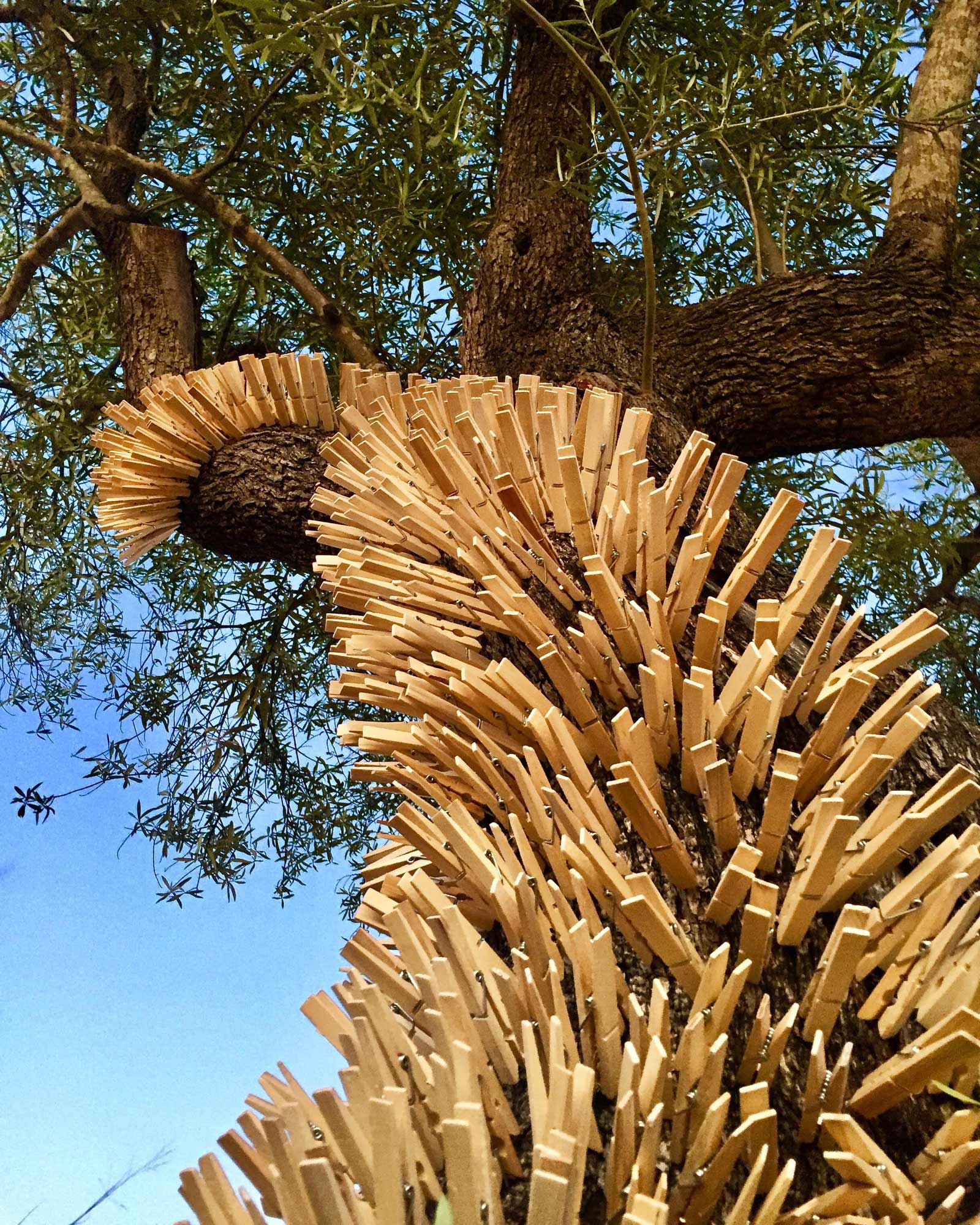 Indeed, beyond the chasm between an olive tree and a wooden clip, in terms of shape, of state, of nature, of timing, they actually come both from the very same tree seed. Therefore, it is quite touching to see these clips "coming home", to quote Siddharth Kerkar: finding their way back to their origin, to their source.
The artwork is a tribute to this powerful truth held within trees: they are life, they give life and as clips eventually reconnect with this essence – from which they owe their own -, the viewer is invited to celebrate trees, embrace them and finally recognize them for what they are, a family.
Meet Siddharth Kerkar
Save
Save
SaveSave