When:
2017-02-17 @ 16:30 – 2017-03-31 @ 17:30
2017-02-17T16:30:00+00:00
2017-03-31T17:30:00+00:00
Where:
Devang
1103
Tolstoy House, Tolstoy Marg, Delhi, 110001
India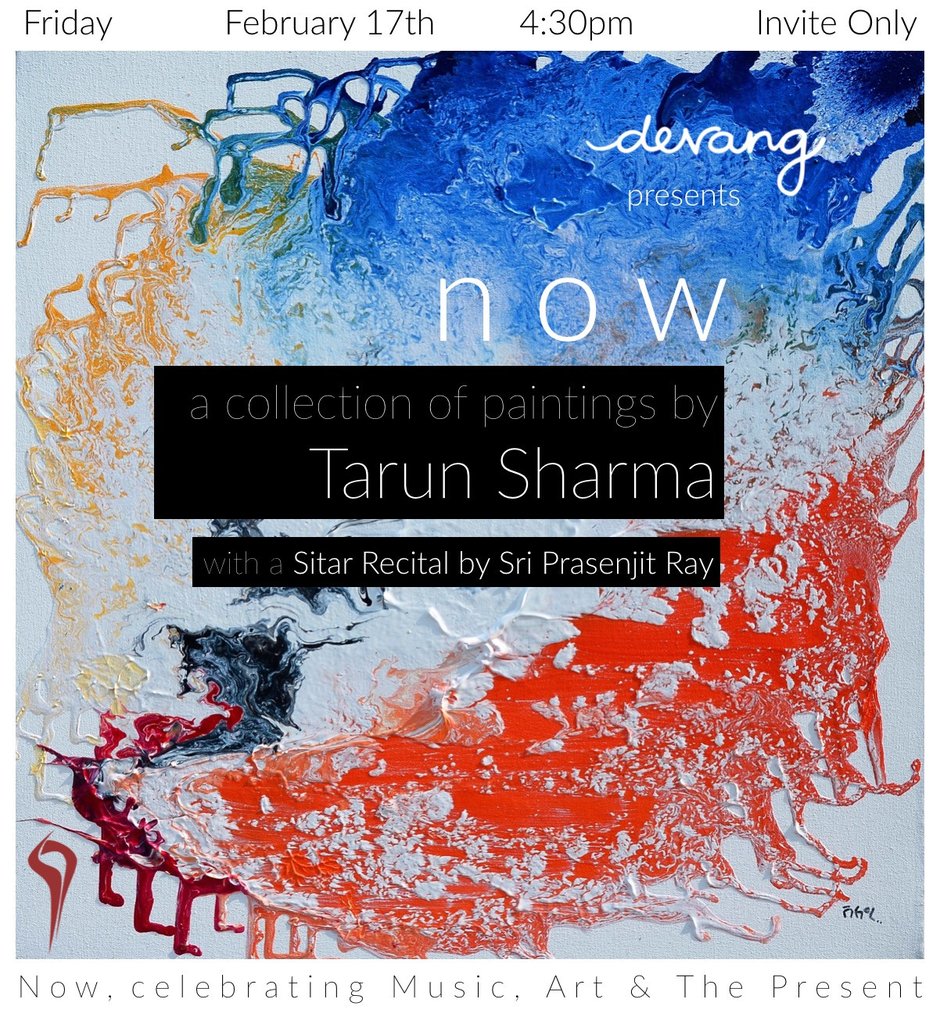 « Layer by layer, I have tried to remove myself from myself. My art has greatly helped in this. An internal process of restructuring, adding and eliminating all the layers which constitute me. My being, thoughts, experiences, memories, philosophies, spirituality, heart, mind, body, face, texture of skin…. everything peeled layer by layer to reach the source of light within. And through this all, that voice has guided me through.
But why should I do this? The bliss of creation is absolute and there is no need to complicate it by these layers. This needs to be done, because a journey outside is now as important as the journey inside. Because things need to be said now. And with the use of fuzzy grammar, I have to channel outwards, the source of colours on my canvas, through my canvas. That is where I am now ».
– Tarun Sharma
The canvas is blank as well as the painter's state of mind before he starts the creative process. It is all about clearing out every thought and let the Now be, move and manifest through the shapes. With acrylic, the artist has to be fully aware: no going back, no correction, no adjustment. The gesture becomes a flow and this very fluidity embodies the special quality of being here and now. In that sense, Art is a way of living. Tarun Sharma opens for us a path through the flow of Life, which comes to us and has to be welcomed with awareness, gratitude and respect. As each color, shape and movement is highly respected, enhanced and worshiped in the process of creation, these paintings offer the viewers a unique chance to (re)connect with the Present, its shapes, its flow.
The opening is blessed with a sitar recital by Sri Prasenjit Ray. See you on Friday 17th of February, 4.30pm.