When:
2016-06-01 @ 18:00 – 20:30
2016-06-01T18:00:00+00:00
2016-06-01T20:30:00+00:00
Where:
Zorba the Buddha
Mehrauli-Gurgaon Rd
Ghitorni, New Delhi, Delhi
India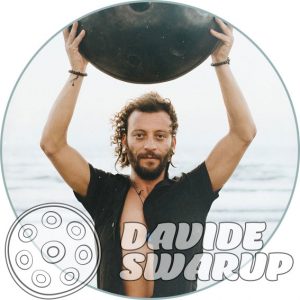 Davide Swarup's hang music is a stairway to heaven, a place where the mind stops and finds inner peace. The beauty of the hang brings the audience in the present moment, here and now, and there is nothing else than the music. Davide gives not just a musical experience but, as he explains, "an opportunity to learn something more about themselves".
For this dynamic meditation inspired by Indian Master Osho, he starts with 30 minutes dance celebration to ease body and mind and goes on playing hang. The melody brings you closer to yourself, closer to Silence. To quote Osho:
"Just put the human mind aside. And by that, I mean, put the past aside and the future, and look. This very moment… and the whole of heaven descends upon you".
Meet Davide Swarup