When:
2017-01-27 @ 14:30 – 2017-02-05 @ 19:00
2017-01-27T14:30:00+00:00
2017-02-05T19:00:00+00:00
Where:
Sel, Centre Culturel de Sèvres
47 Grande Rue
92310 Sèvres
France

The four elements – Earth, Water, Fire and Air – are the main focus for this 8th fair by 'La Sévrienne' organised with the city Sèvres (France).
The association presents 100 artists, among André Bongibault, Tatjana Labossiere, and Alain Guillon. The exhibition is a wonderful chance to discover Alain Guillon's vision on Water and Air.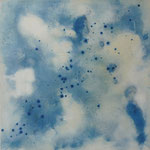 On 5th of February, ("Karakori Ai") is giving a dance performance.