When:
2016-03-11 @ 12:00 – 17:00
2016-03-11T12:00:00+00:00
2016-03-11T17:00:00+00:00
Where:
Faculty of Asian and Middle Eastern Studies, University of Cambridge, ground floor
Sidgwick Ave
Cambridge, Cambridgeshire CB3 9DA
UK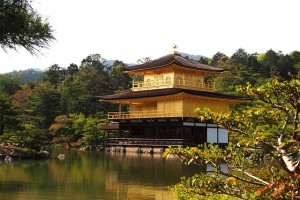 The use of sound throughout Japanese culture is deeply attuned to its fundamental character as something that is able to permeate the whole of the human body through vibration, and thus can be instrumental in creating a profound feeling of unity with the world around us. This attitude manifests itself through particular attention being paid to the texture of sound, which correspondingly leads to a heightened awareness of the practice of listening. Ultimately it is this insight about the importance of listening that "Japan Sound Portrait" project wishes to share.
With this "Vision and sound" event, participants will be able to visit a series of Japanese landscapes whilst immersed in ambient sounds. The landscapes include the Okunoin Cemetery on Mount Koya, a garden in Kyoto, the entrance to Takeshita Street in Tokyo and a Tokyo alley.